Adding a Patient Record can be done from 3 different parts of the system. Broadly speaking, they can be added through the Appointments screen, the Home screen and the Patient Record screen.

The Appointments screen has slightly less data entry, so is perhaps useful if people ring up or the practice is busy. However, in our experience, new patients only register at a practice when they need an appointment! Details missed on this screen (for example Doctors details) can easily be added afterwards.

We will now look at how each screen works. Click onto How Do I Add a Patient Record?

A Patient Record is shown below. Note: Only tabs with information are shown. The full compliment are:
Record

Pre-Exam

Sight Test

C/L Test

Px Notes

Lifestyle

Preferences

Correspondence

Timeline
The above tabs may or may not be shown depending on how much information is on the record. Those in Bold will always appear.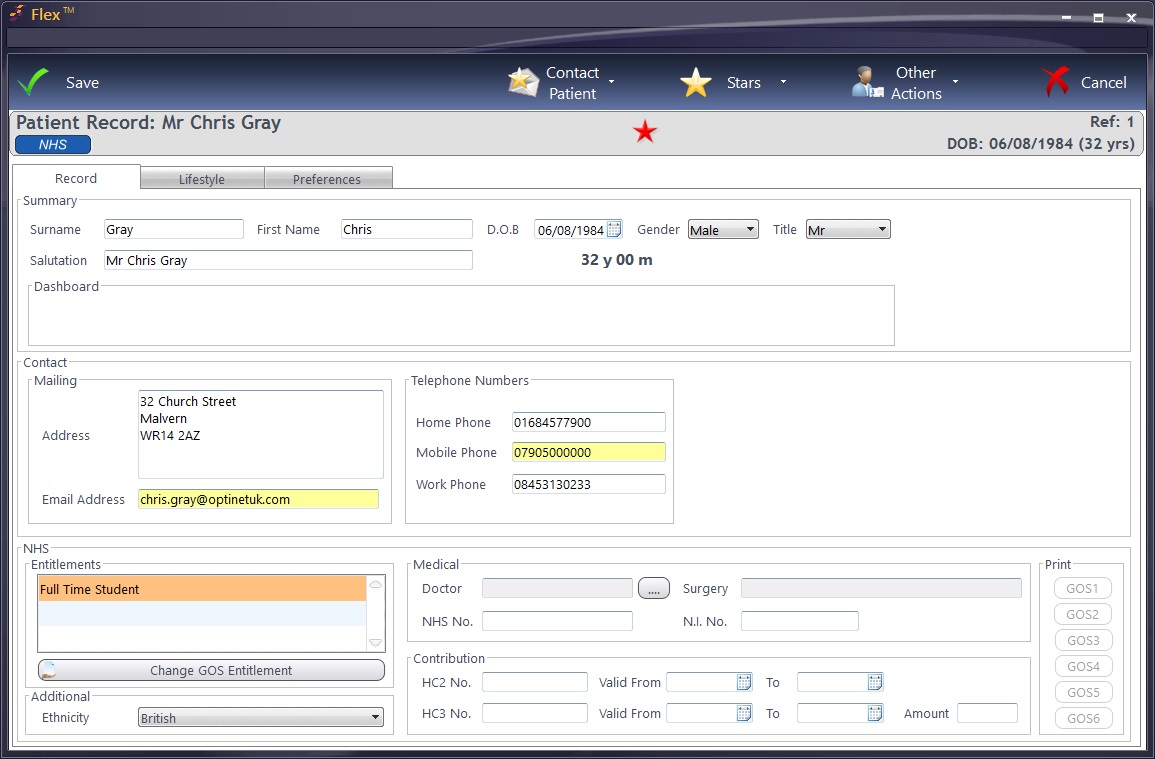 Note: As of April 2019, a 'consented' dropdown box has been added to the patient record to allow practices to log whether a patient has agreed for their data to be used for marketing purposes.

Any prominent information is shown in the patient Dashboard, such as their Last Sight Test and Last CL dates, their Next Appointment and also all their Recalls. "Deceased", Till Balances or Scheme Arrears will also flash in

Bold Red

letters here, while if a patient has had their reminders stopped, that is also shown.