Brands
This is where new brands can be added. They can be assigned to a supplier in the Supplier screen (see below). Double-click into a blank row to enter a new Brand Name.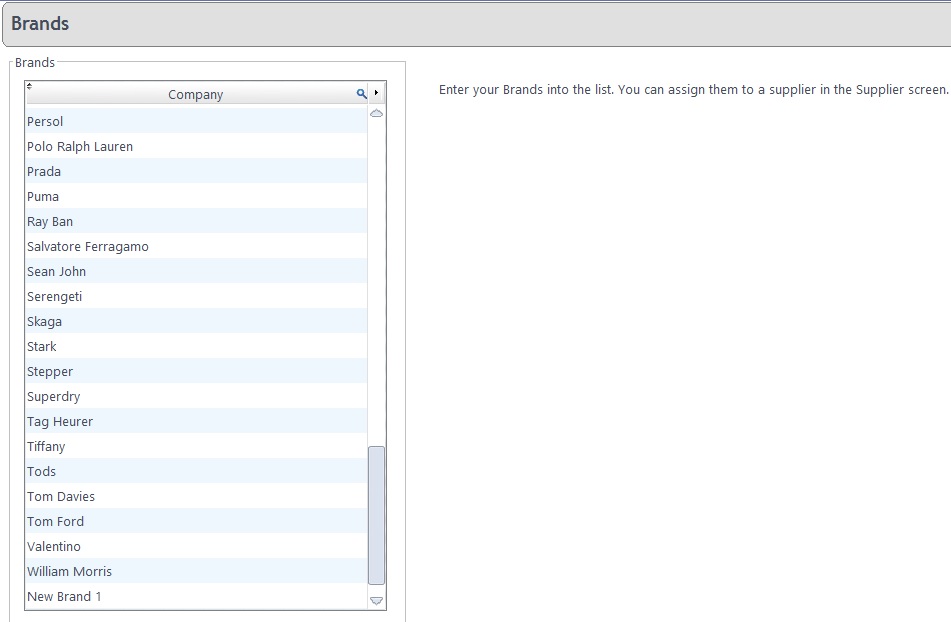 General
In this screen, the Frame Types can be assigned a Hawkstone Order Type (if EDI Ordering is being used), and there is an option for requesting 'Polished' lenses. The options are configurable by frame type.

---

Suppliers
In this screen, contact details of Suppliers can be viewed and updated, and new Suppliers can also be added. The screen is shown below.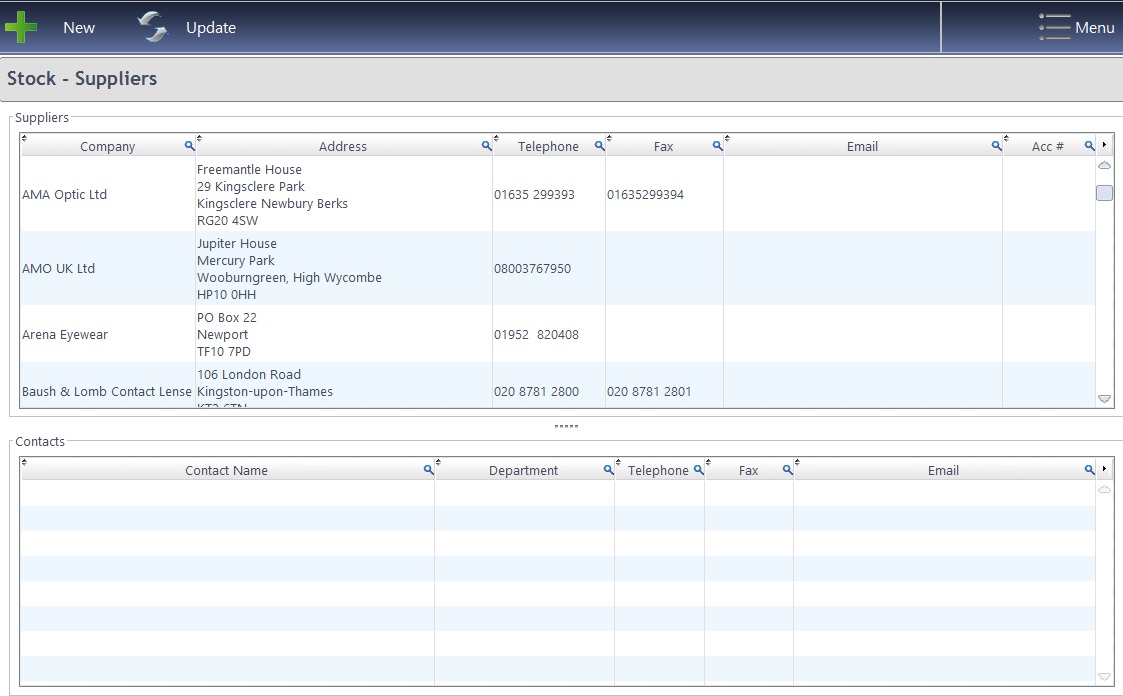 Double-click onto an entry to open up the supplier. The window below opens.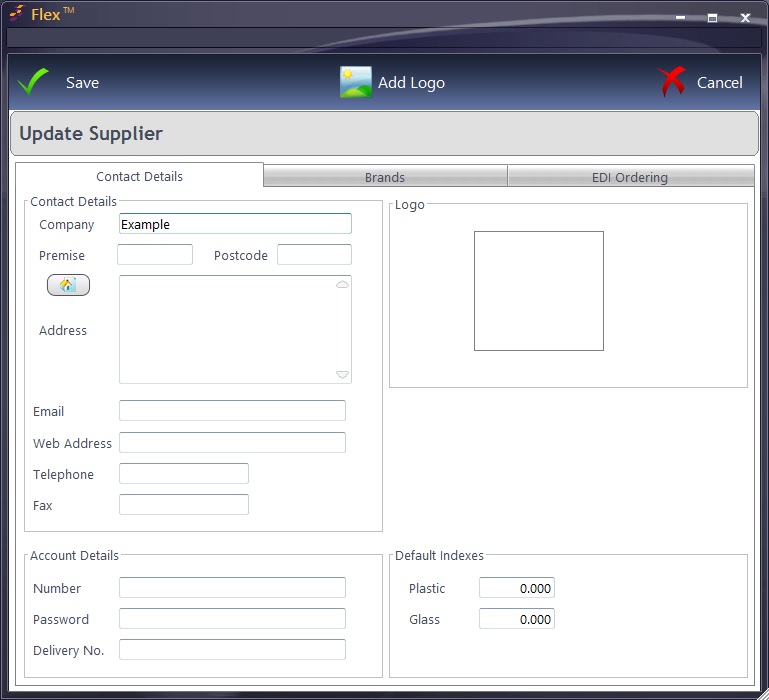 Contact and Account details can be entered. To assign Brands to a supplier, click on the Brands tab. Drag and drop Available Brands across to Current Brands.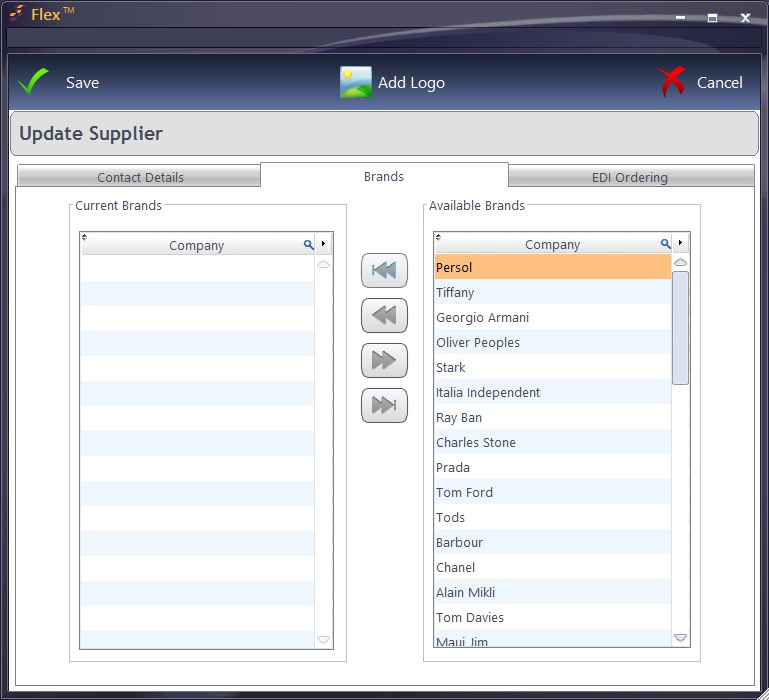 To set up a Supplier for EDI Ordering, click Ordering and the window below appears. Choose the Method. If HAWKSTONE is being used, enter your details in the Hawkstone Configuration box.